02 . 12 . 2010
I Present my Hipi vel European Junior Winner , IntCh , Multi Ch .

Multi JCh , BOG , BIS Wind of Hope Azurowa Amhara .

Photos taken 8 weeks after her puppies were born .



27.06.2010
Fotos lhasas in short hair. Thank you owners fot this sweets pictures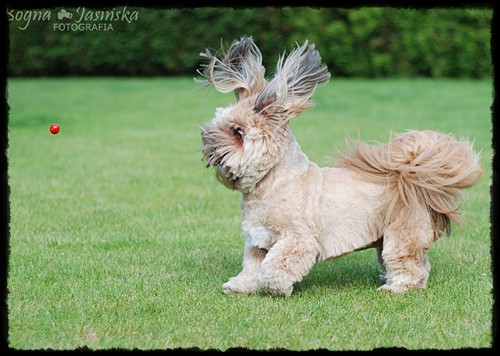 Real Gold Lhara Azurowa Amhara
Magic of Luxury Azurowa Amhara
Standing Ovations Azurowa Amhara

06.06.2010
Up date web - Magic of Elegance , Magic of Beauty and Magic of Style

30.05.2010
New fotos daughter my IntCh , Multi Ch BIS Ti La Shu Jowo Azurowa Amhara ( on fotos 5 months old )

12.05.2010
New fotos children My Jowo

7 - months Toffi in garden
And 4 months girl Azia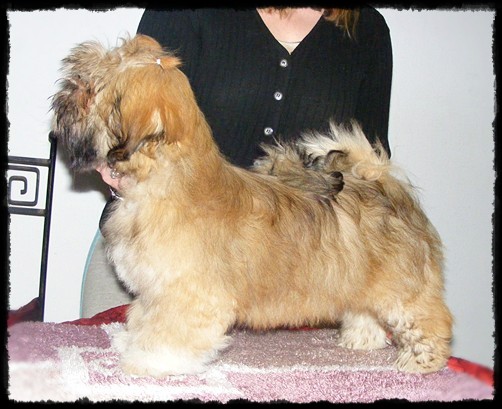 19.03.2010
Jaga ( Magic of Sweetness Azurowa Amhara ) debuted as model ,

She presents beautiful clothing for dogs .

Welcome this web , looks many fantastic things ... not only for dogs

NEW COLLECTION - Spring 2010

21.02.2010
Welcome in Poland
We proudyly announce that to our home has come

from famous sweden kennel " Stings "beautiful lhasas


Big thanks to Monika & Robert for all ,

Many thanks to Sten & Ingela for her trust and posibility to have such a great dogs


~~ Sweden Ch . Stings Blaze of Glory ~~

Brasse 's dam elegance Chic Choix Goes Georgia and sire is IntCh , Multi Ch ,

BIS Chic Choix In Party Cular . He beautiful body , fantastic movments and nice character .

This year planned Brasse on shows in Poland and other countries and use in my kennel .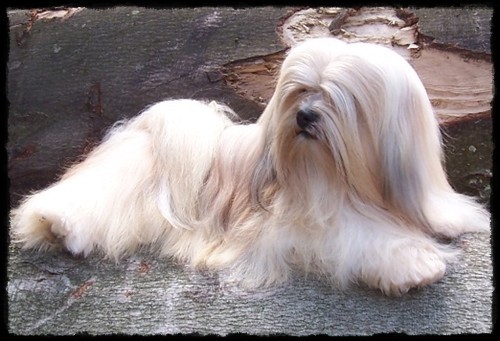 and

~~ Stings Latest Fashion ~~


She very sweets particolour girl . Scandi is sired by Chic Choix Sunking when son fantastic

BIS , IntCh & AM & ENG & N & S & F & Nor & D Ch , Finnish Winner 2005 , Top Lhasa apso in UK 2004 and

Top Lhasa in Finland 2005 Kutani Reckles . Her dam is georgeus Stings Alice in my Name , daughter

IntCh & MK & BG & ROM & S & F & Balkan CH Stings Unexpected Marlo Junior .

Scandi this year debiut in rings . I hope she like shows too .



14.02.2010

11.02.2010
Our talented young artist has made a beautiful pencil drawing of our lhasas .

We are very happy. Thank you Kinga

02.01.2010
We have new fotos Jaga vel Magic of Sweetness Azurowa Amhara

Thank you she's owners .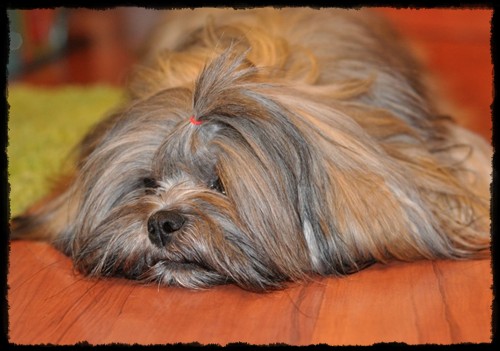 01.01.2010
New fotos European Junior Winner , IntCh . Multi Ch , Multi JCh , BOB , BOG , BIS

Wind of Hope Azurowa Amhara ( Hipi )